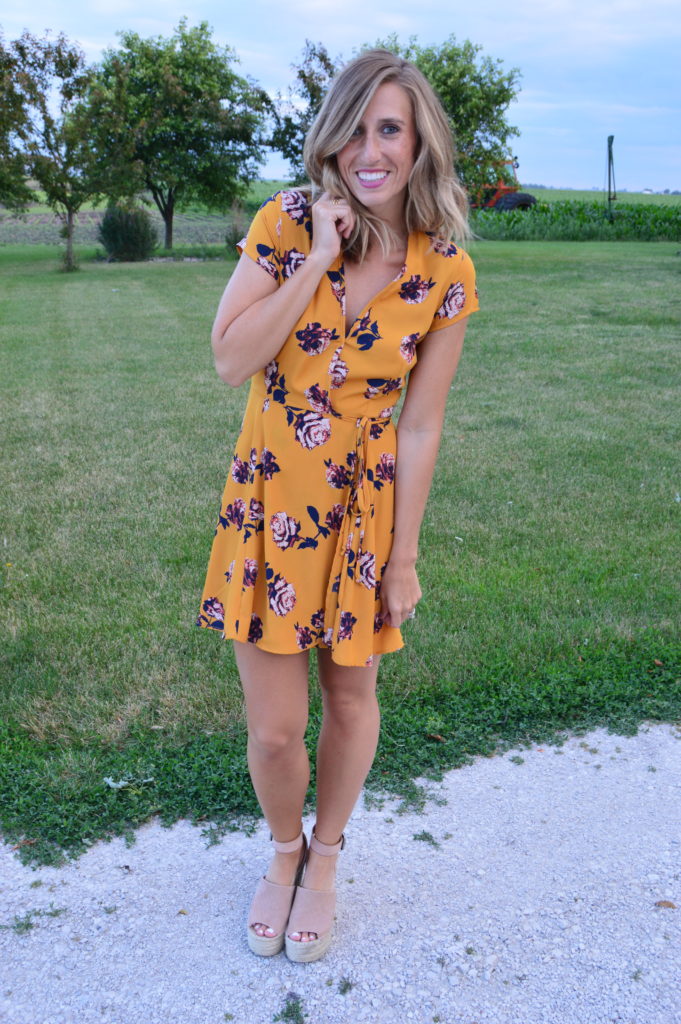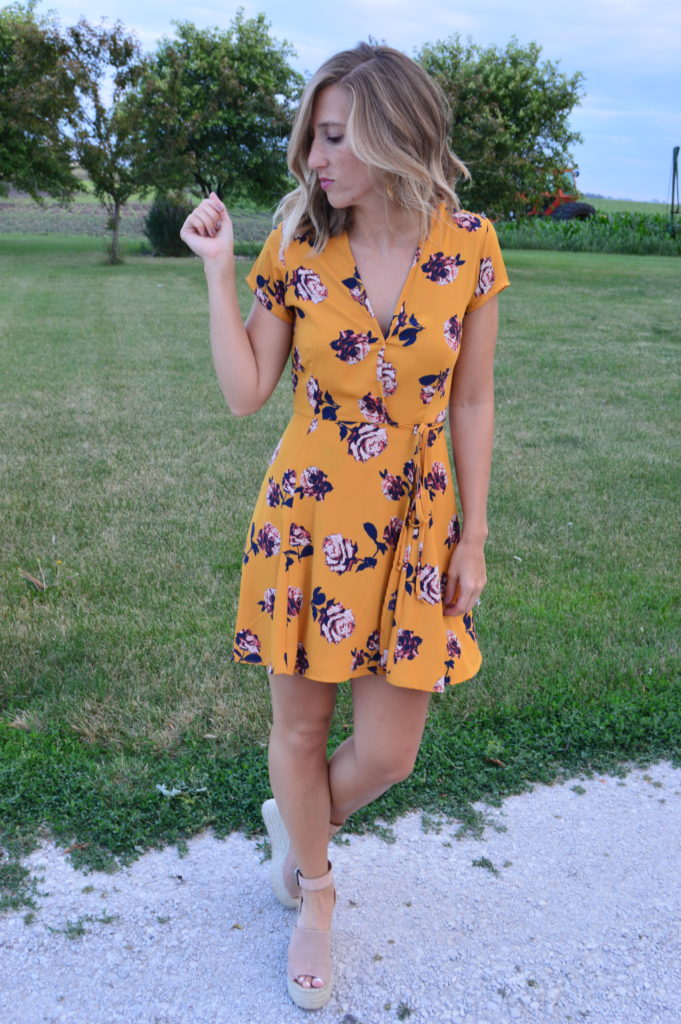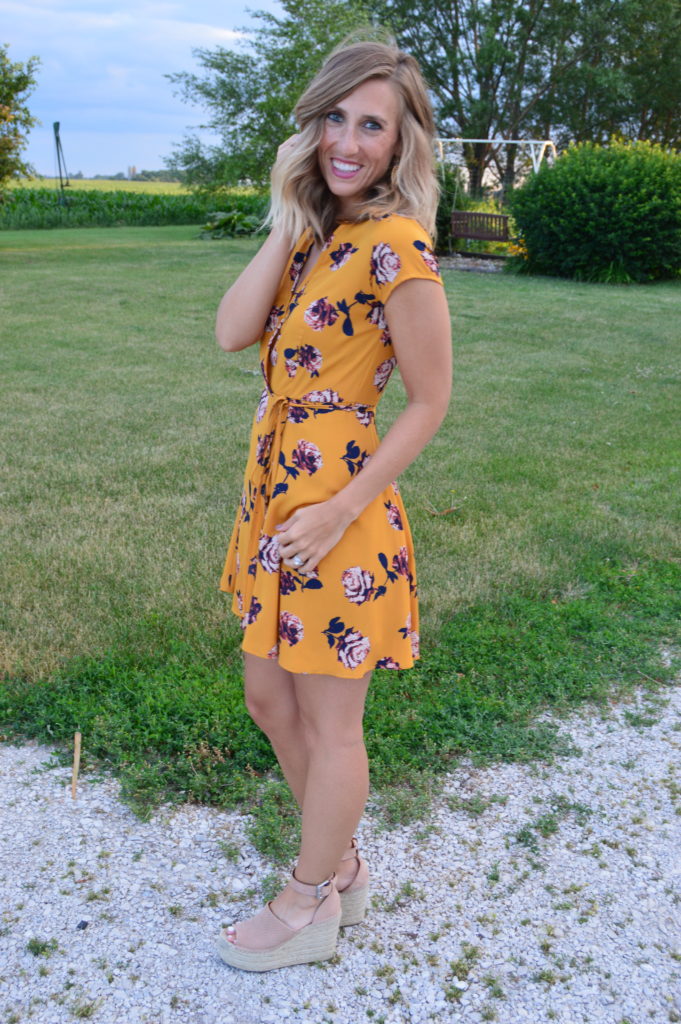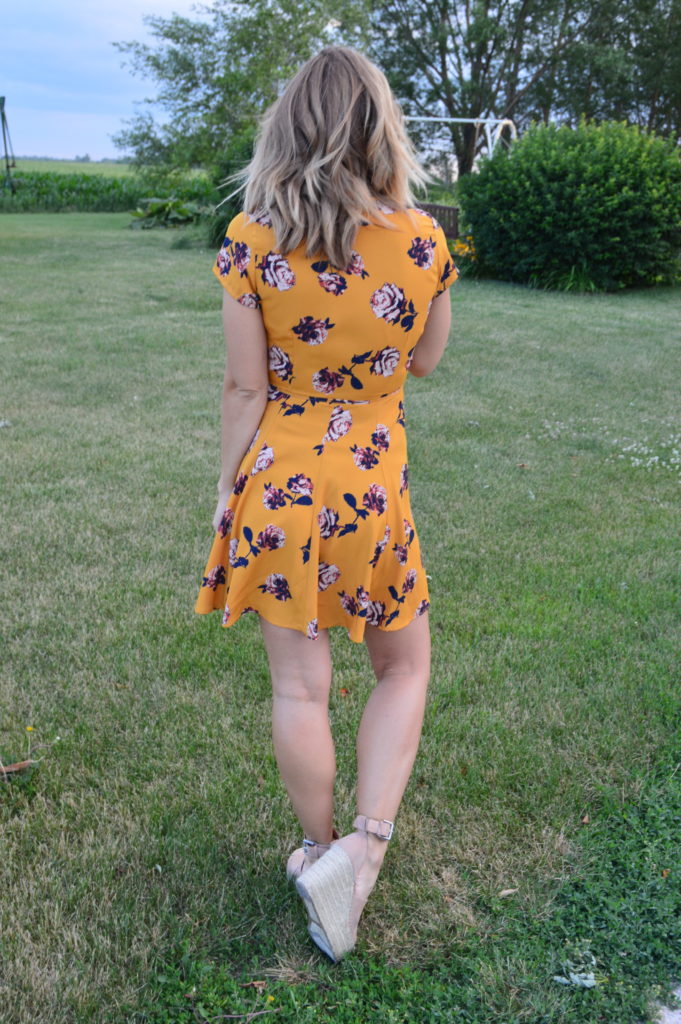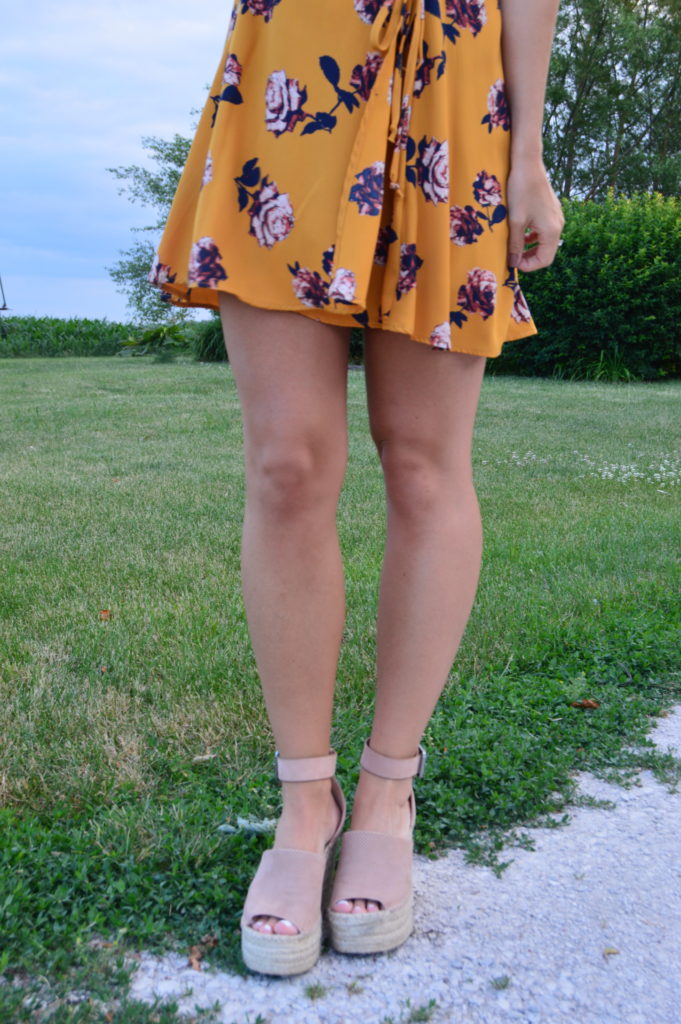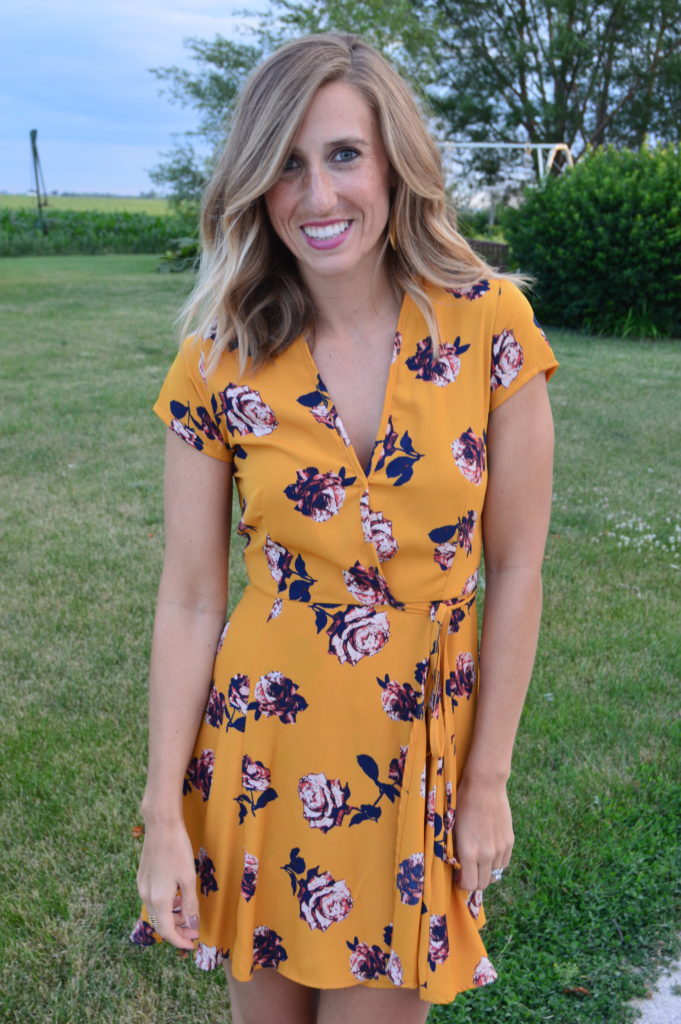 Changing things up today!
That's right. I'm interrupting the 'seen everywhere' Nordstrom Anniversary Sale posts to bring you THIS adorable mini dress. In a sea of Fall looks, I'm showing you a dress that is perfect for right now. And can we believe it's Monday already? Yikes. This weekend was packed full for me so I could totally use an extra day off to relax and catch up on some cleaning. Late Thursday evening Cassidy & Josh got into town from Ohio and they stayed here until Saturday AM. Kyle got suckered into doing The Color Run 5k on Saturday morning with me and then yesterday morning he left for Montreal for work all this week. I put in a few hot, sweaty hours at the OTF tent and now I just need to crash a bit. Anyone else feel like they could just use quick recharge!? Switching gears because my favorite sale is well underway for cardholders who have early access! So far 2/5 orders have arrived and both Kyle and I have had some AWESOME LUCK. Like of the 15 things I got only 2 didn't work out and of the 6 things he got, only 1 was a no. This never happens so I was SO excited!
Flirty Florals.
I've said it before but I usually stay away from floral print pieces. Not that I don't like them, I just feel silly when I wear them. Those feelings were nonexistent the moment I tried this wrap dress on! The mustard color caught my eye and the vivid, vampy floral print sold me. Plus anything & everything from my gal pal Jill's HELLO RUBY! Boutique is fabulous so I knew I was hitting the jackpot when I bought it. It was absolutely perfect for my SIL's Rehearsal Dinner but I did safety pin the inside of the neckline to make it a little more appropriate for church. A little double-stick tape is all you need otherwise! Because this dress is such a stunner, I kept my shoes neutral and went basically jewel-less. You could easily wear this to a wedding like I did, a Summer festival with some gladiator sandals or this Fall with ankle boots and a cardigan.
Alright babes, I'm off to kick off the week with a positive attitude and lots of sun! xox
Shop the Look:
Dress (similar here & here) / Wedges / Lip Color