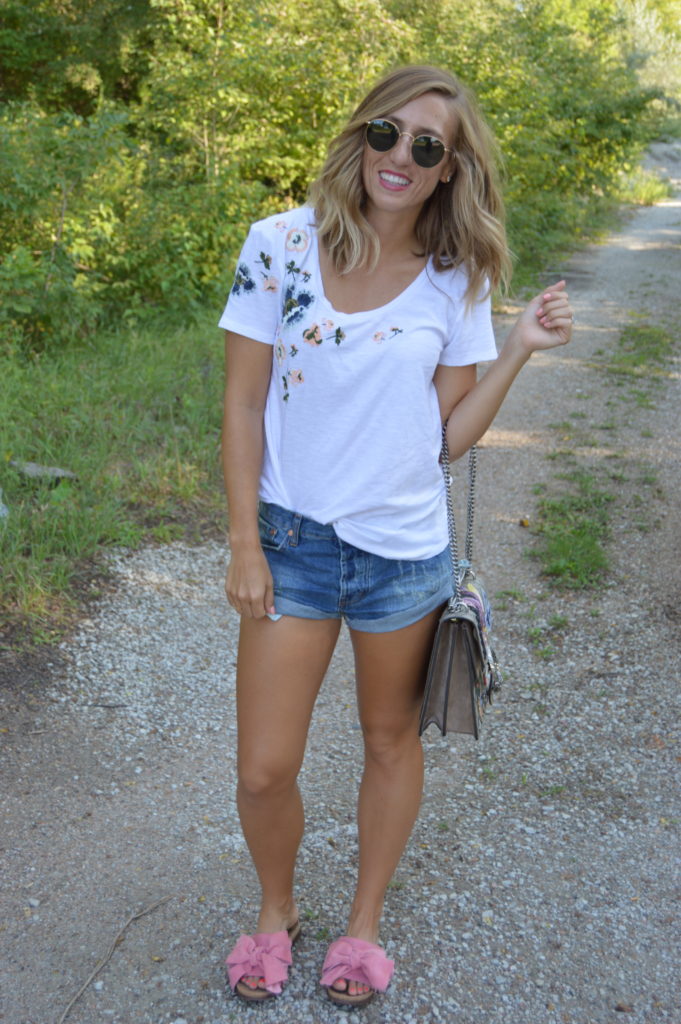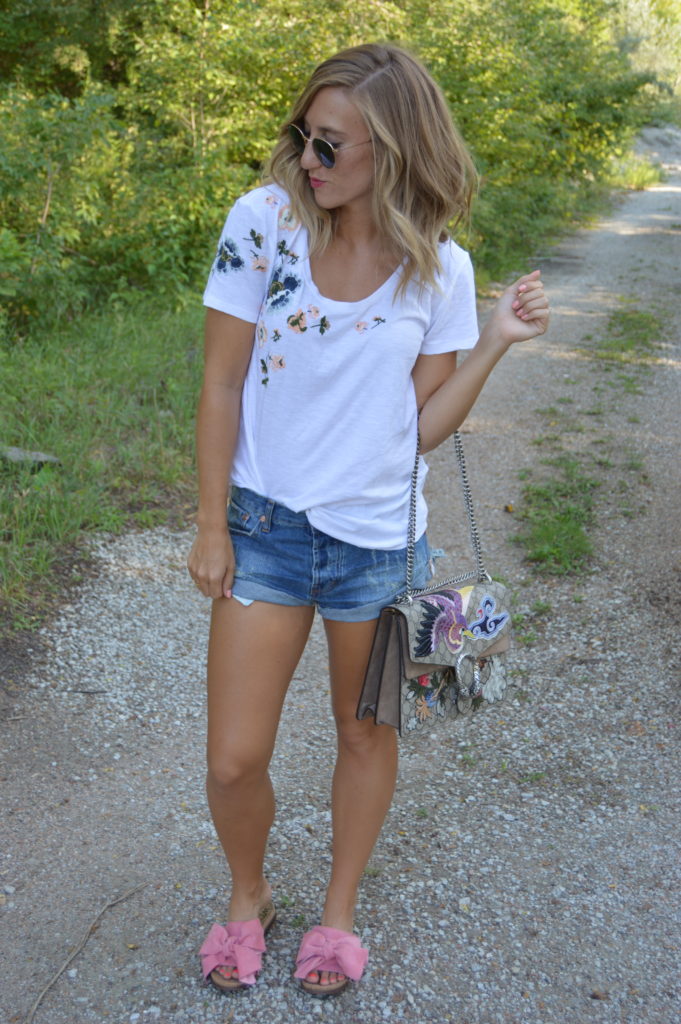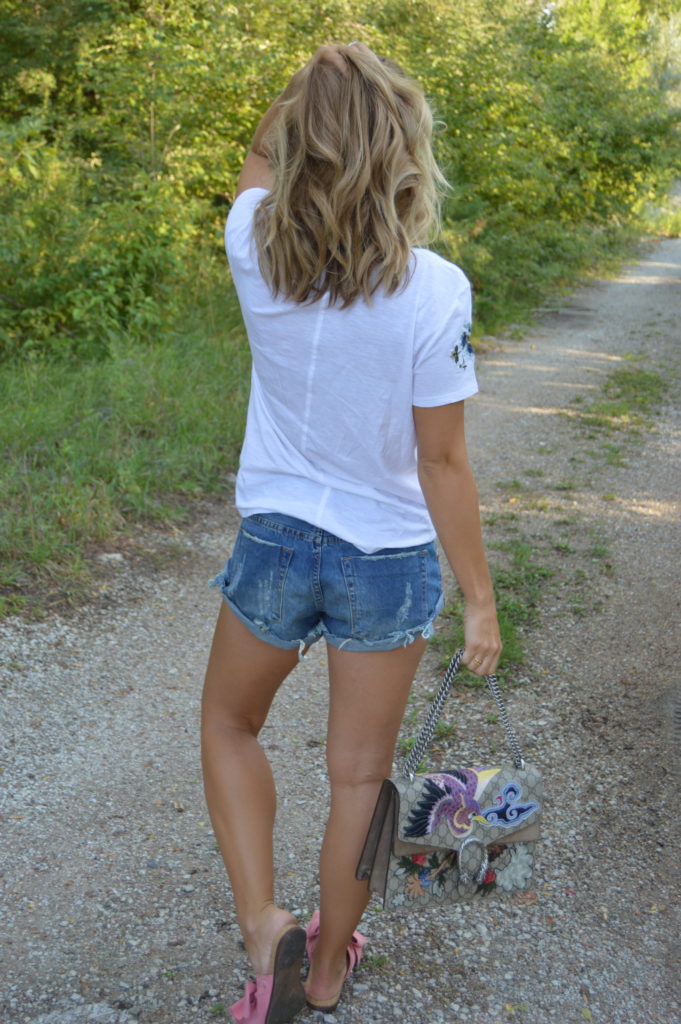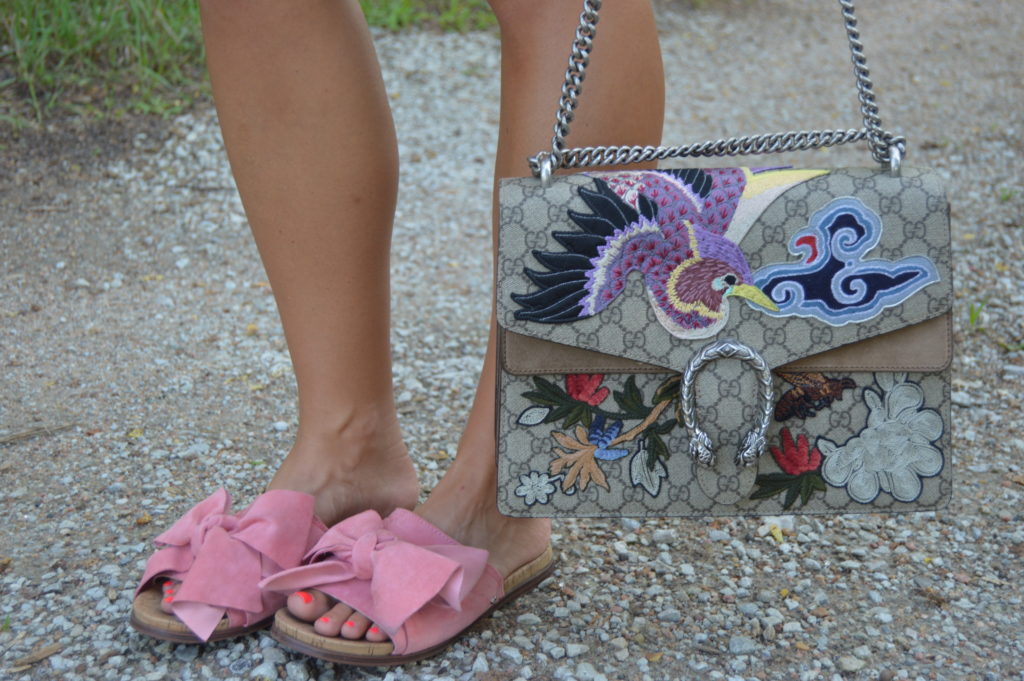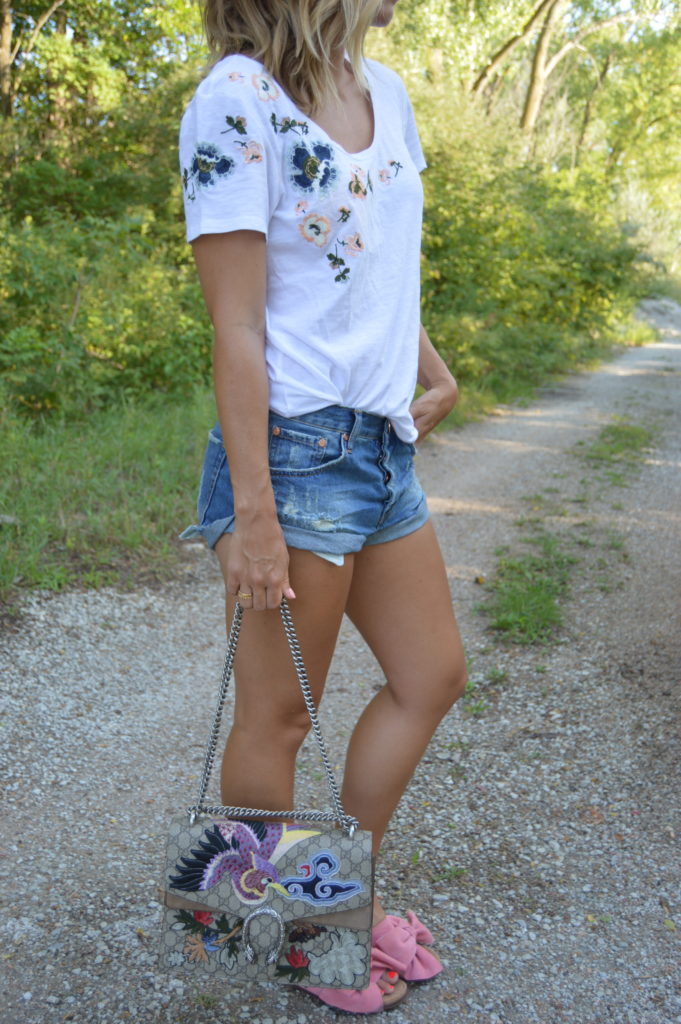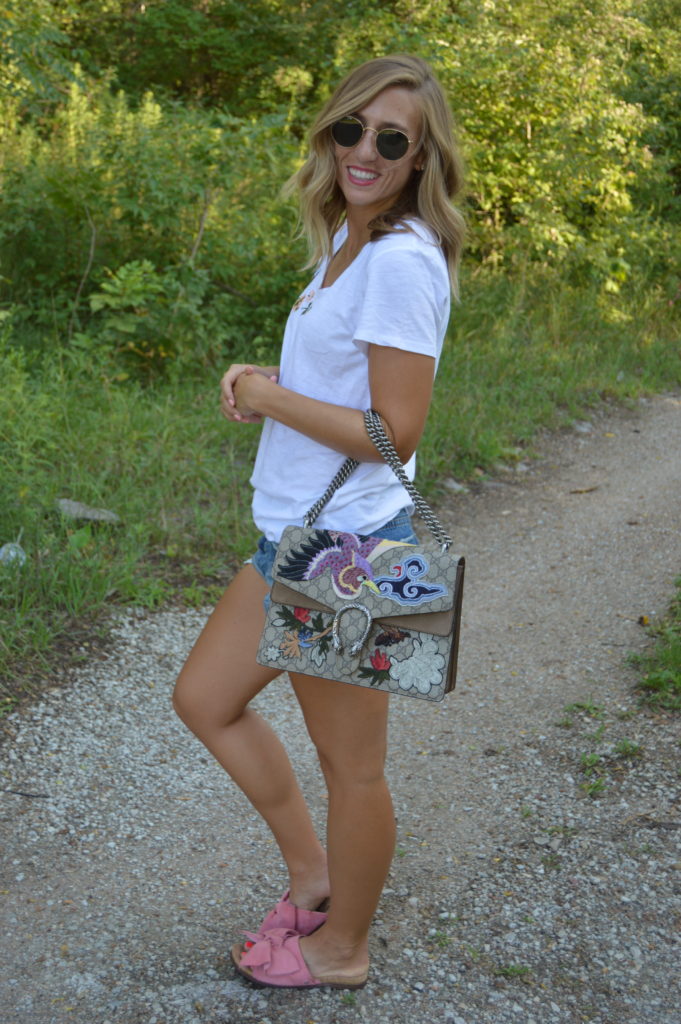 Another sunny start to the work week here!
I honestly can't complain that it's Monday. I've started to develop a newfound appreciation for them. They kick start everything: your weekly meal plan, your exercise routine, new intentions and goals. Don't take the fondness too far though…I still love myself the weekends. Obviously. Especially this past one! My best friend from Iowa State came down and spent two days with us. Too many drinks were had but it was all in the spirit of celebrating 10 years of friendship so it was justified. We also had a mini dance party in the living room late Saturday night. So clearly you can see we acted very adult-like. 😉 I loved the nostalgia of popping in a Papa Murphy's Pizza & staying up too late a-la college vibes. Seriously though, I would be thrilled to go back to my college days. Minimal responsibilities, endless opportunities and so many laughs!
Being extra.
Just recently I learned what exactly 'being extra' meant and ever since my 17 year old sister informed me of the definition, I've been trying to live as extra as possible. Or something like that, HA! Case in point, THIS bag. It's honestly one of the most obnoxious things I've ever laid eyes on. But for some reason I can't get enough of it. I mean it has a freaking embroidered bird on it! WHY, though!? I mean it's what drew me to it in the first place, besides being on of the most well-made/constructed bags I've ever had the privilege of picking up. LOVEEE. On the complete opposite end of the price spectrum is this equally as lovable embroidered tee. What is otherwise a super basic white scoop-neck tee is elevated with feminine floral embroidery. I snagged it on sale before it unfortunately sold-out but I did find another cute option HERE and it's under $35! I'm loving all things embroidered this Fall and that's apparent in THIS CHAMBRAY, THIS JACKET & THESE DENIM that I just ordered. You can never have too much of a good thing, right?! I kept this particular look equal parts casual, with dark denim shorts, and feminine with the pink bow sandals. This is my Summer uniform and as much as I love this combo, I'm ready to swap the shorts for boyfriend jeans and add a cozy cardigan on top. What trends are you looking forward to this Fall!?
Shop the Look:
Embroidered Tee / Shorts / Sandals / Sunglasses / Bag